The exquisite elegance of our pieces of furniture will give ageless value to your home. An extensive range of combinations allows you to find the perfect solution for every space: Murano glass, porcelain, marble, handmade lace, in a wide variety of color arrangements.
Coffee tables
The natural and artistic features of our coffee tables are mixed to create exceptional combinations tailored for you. Through a wide variety of materials, we create the perfect match for you and for your spaces.
consolles
Italian style and design meet in our functional Consolles that add value to every space of your home. Marble, crystal, porcelain and Murano glass are some of the refined materials we can use to create a decorative element perfect for your room.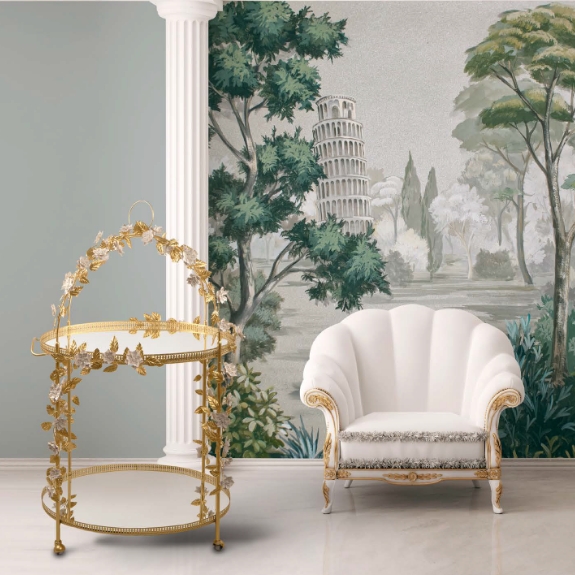 trolleys
Through the combination of functionality and Italian craftsmanship, our Serving Trolleys stand as an exceptional decorative element, entirely customizable for your home.
Download the full catalogue with all our collections
Fill the form below to download our catalogue
Fill the form below to download our catalogue
Fill the form below to download our catalogue
Fill the form below to download our catalogue